Councilman-At-Large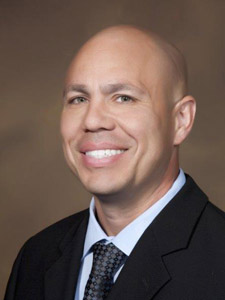 Toby Darden is the son of the late Ralph Darden (past Chairman of the Tribe) and Gayle Vilcan. He is a lifelong resident of the Chitimacha reservation and has a son, three daughters, two grandsons and one granddaughter.
He obtained his education at the Chitimacha Day School, Franklin High School, and the Universities at Monroe and Lafayette.  He worked for the Tribe for 17 years, the last 10 as Tribal Administrator.  He was a self-employed consultant and is presently contracted with the National Park Service as a Tribal Liaison.
Toby previously served on Tribal Council 1998 to 2002 as Council member and 2002 to 2006 as Secretary-Treasurer. He began serving his Tribe as Council member again in 2012.
He enjoys spending time with family and friends, biking, jogging, and participating in adventure races.