Secretary/Treasurer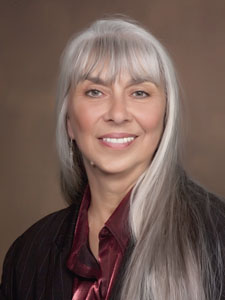 Jacqueline Rogers Junca, Secretary Treasurer Secretary/Treasurer
Jacqueline has deep ties to the Chitimacha Tribe and Reservation. She is a descendant of Tribal Chiefs and Medicine Women. She has lived and worked most of her life on the reservation. After graduating high school she attended business school, raised five children, graduated Yamuni School of Healing Arts with a degree in Natural Medicine and is presently attending Beacon Institute of Ministry Bible College to obtain a theological degree in counseling.
In the past, Secretary/Treasurer Jacqueline has worked in numerous positions and served on many boards for the Chitimacha Tribe. She has worked as IHS coordinator, with the Title VII cultural program, Planning Department, Enrollment and Scholarship Department, and Tribal Newsletter.  She has served on the Chitimacha School Board, Parent Advisory Committee, Chitimacha Fair Board, Chitimacha Coordinating Committee Chitimacha Housing Authority, and the Chitimacha Drug Advisory Committee. 
Jacqueline currently works as a Dr. of Natural Medicine and since the election of 2012 she has also devoted her time to the office of Secretary/Treasurer.
Email address:  Jacqueline@chitimacha.gov