Vice Chairman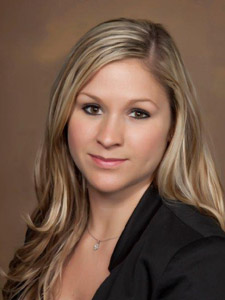 April Cook Wyatt:  Vice-Chairman of the Chitimacha Tribe of Louisiana
April Cook Wyatt is the daughter of Rick Cook and Anita Mora.  She currently resides on the Chitimacha Reservation with her husband, Joshua and their son – Hayden. 
April attended Chitimacha Tribal School K-8th grade and graduated from Hanson Memorial High in 2000.  Following high school, she attended the University of Louisiana at Lafayette.  In 2005, she obtained a Bachelor's degree in Political Science/Pre-Law.  She has worked for the Chitimacha Tribal Administration for the past (13) years, of which she is currently the Deputy Tribal Administrator.  In this capacity, April has obtained experience in many areas of Tribal administration and Tribal Government.
April served on the Chitimacha Tribal Election board for (4) years.  She assisted with the recent Election Code revisions.